On one of those Monday mornings when I give thanks that I don't have a real job, I find myself listening (again) to The Judds. It was only a couple of weeks ago that I reflected on that moment in the depths of the forests of Oregon where I stumbled upon their music.
Today it's with a heavier heart that I spin again that wonderful debut album, Wynnona and Naomi as the news of Naomi's passing is taken in by their wider audience. On Sunday The Judds were due to be inducted into the Country Music Hall of Fame and, as we reported on the show a few weeks back, the duo were to perform a farewell tour this coming September. On this week's show we'll pay our respects to a remarkable country singer and groundbreaking artist. I'm pleased to say that our Nashville correspondent, Bill DeMain will be joining us to reflect on Naomi's country legacy as well as telling us what is happening on the streets of America's Music City.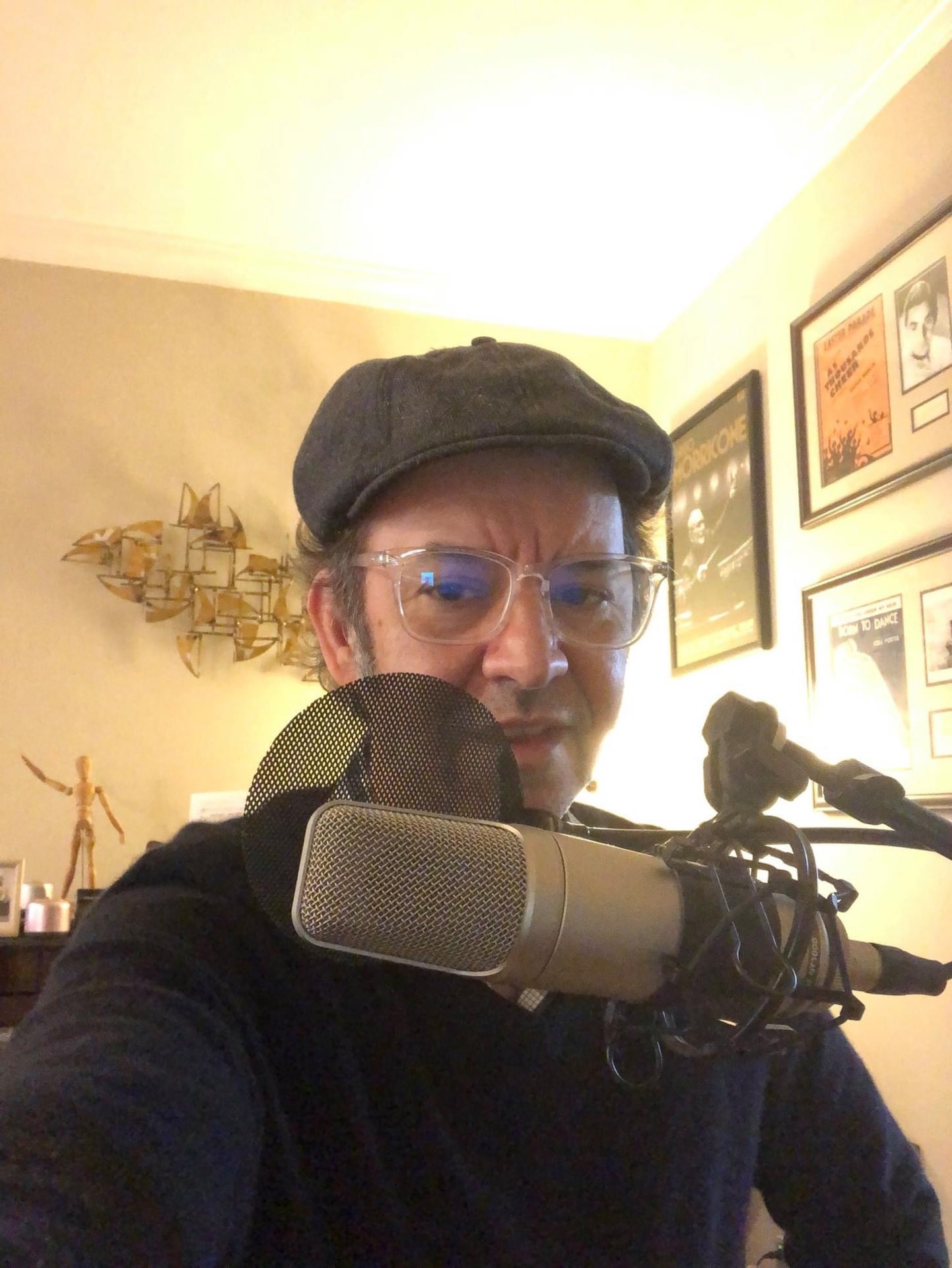 Bill Demain in action!
This will be the last blog for a month or so as I'm taking an overdue break. I shall be leaving you with some fine shows in my live absence from the airwaves. As spring arrived, so did the lifting of most of the Covid restrictions and I'm getting ready to go out on the road and make some music myself. It seems everyone has the same idea and over the next few weeks we'll welcome some great troubadours who have been visiting Scotland over the last while. I'm particularly glad that Teddy Thompson is paying us a visit to talk Country music and play some of his own songs on a day off from his current solo tour. Look out for that very special Family Night on May 17th. Next week we'll play out the session and conversation we recorded with Russell Dickerson and in a few weeks time you can hear again our Eric Church night including a fascinating insight into Eric's songwriting experience for his current album Heart And Soul.
Meanwhile I hope you all get a chance to enjoy some live music as outdoor shows open up for the summer and a variety of live acts come through our way. For my part the normally quotidian duties of placing guitars into flight cases and making sure everything was ready to be picked up by the ever faithful DB crew had a certain spring in its step. That we can play again after having to stop for that last sting in the Covid tail brings such satisfaction. We started out in November, and heck we'll finish.
I hope I'll see some of you out on the road at one of our gigs or perhaps at a gig where we're both enjoying one of our favourite artists. In the meantime the radio is there for all of us every Tuesday on BBC Radio Scotland or on BBC Sounds at any time or place of your choosing.