I hope you had a good Christmas and have, so far, had a happy new year. Despite a family Covid outbreak I'm pleased to say that (as I write) I'm still defying the odds and looking forward to returning to our regular studio to present Another Country this Tuesday.
Spending time in a slight remove from country music has, if anything, increased my appetite to get back into listening mode. If there is one thing I have gleaned over the last fourteen years of the AC it is that a good song is, still, a good song. Listening to a wider range of music over the last few months has only confirmed what I have suspected over a long time: country music is still vital, creative and most importantly, constantly evolving.
Like so many of you, the musical experience which has dominated the festive season was The Beatles, Get Back movie by Peter Jackson. Spending a few hours with the Fab Four is never going to be a waste of time and it occurred to me again how many conversations I'd had in Nashville with songwriters and singers who told me how much their lives had been turned around by The Beatles. Listening too to the Sodajerker podcast with Miami Steve Van Zandt the other day I was reminded too of the long apprenticeship the boys served before these eight, fab years. From 1957 until 1962 The Beatles listened, copied, played and then finally triumphed by putting everything they'd absorbed into some brilliant recordings and performances which, literally, changed the world.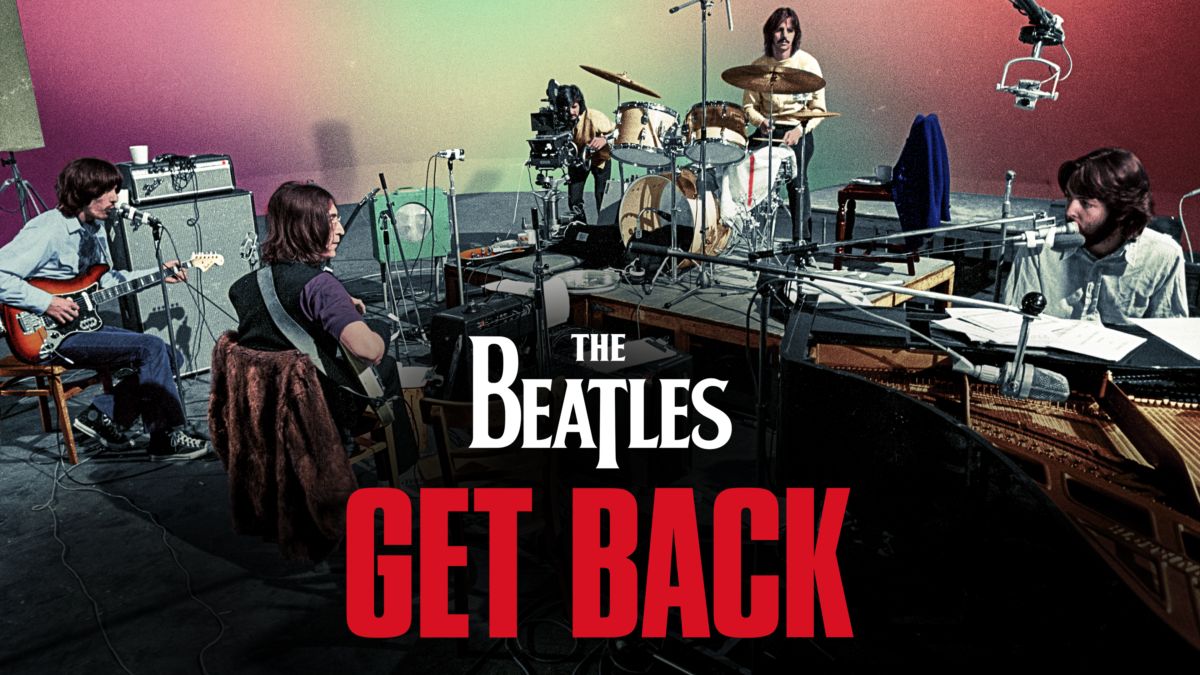 The other great Christmas gift, for me, was the No Nukes Springsteen gig which has been restored and is now available to watch in all its glory. The thirty year old Springsteen is a joy to behold, as are that late seventies E Street players. After a great, slightly time restricted hour's set, the band come back to celebrate the songs they got to know growing up. Devil In the Blue Dress, Good Golly Miss Molly/ CC Rider/ Jenny Take A Ride then a pause to catch some breath before Quarter to Three and finally Buddy Holly's Rave On.
So, on our first show back we're going to take a little of the inspiration from these two seminal rock 'n' roll films to show, as ever, that the roots of so much of the music are based in and around Music City Tennessee.
As well as all of that we'll pay tribute to Peter Bogdanovich who died last week. As well as more famous films and cameo acting performances he was the man who made one of the great country music movies of all time. If you haven't seen 'The Last Picture Show' or it's a while since you last watched, I recommend it to you. We'll play one of the many great cuts on this week's show.
And finally…some things don't change. Black lives still matter even though The Grand Ole Opry hosted Morgan Wallen this weekend. You can read more about it by following Jason Isbell's twitter feed or see the back story here. If you join us this Tuesday evening on BBC Radio Scotland you'll find out once more how much we believe African Americans should be front and centre to all discussions about country music. Find us on FM, Digital or BBC Sounds any time after the show is finished. It all starts on BBC Radio Scotland this Tuesday evening at 8 p.m.